Custer, Colorado Title Search
Doc Hunters is a Nationwide Title Abstractor and Vendor Management Company.  We do title searches, document retrieval and recordings in any one of the over 3000 US counties.  The advantages of a Nationwide Abstractor and Vendor Management Company are that you have a one stop shop for all your Title Search and Doc Retrieval needs.  It does away with the headaches of managing hundreds or thousands of vendors.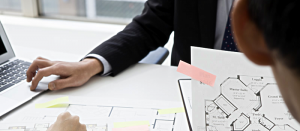 Custer, Colorado Title Searches are easy if you know local record property annexes – and we do! Call now or fill out the form below to see how we can help you!
Many clients use our website resources but not all.  We are just as ready to receive new orders or send completed work by fax, email or snail mail.  And if you need to contact us directly we have a live answering customer service department who can help you with your needs and act on your behalf to beat the bushes for stops or slows related to problem orders.
Please contact us directly at info@dochunters.com or call 866 213-7017.
You can send orders to orders@dochunters.com or fax to 727 518-6886 and we will set you up.