Jackson, Colorado Title Search
Whenever a property is up for sale it is important to do a Property Title Search. Being able to see a complete chain of ownership, any liens, or riders or judgments on a property (all the specifics) is not only invaluable but completely necessary if you want to have a smooth transaction and exchange of contracts. We recognize this and provide a service that is built on the idea of quick turnaround and accuracy, which we know is highly valuable to our clients.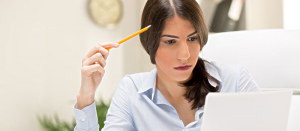 Jackson, Colorado Title Search – the pros to trust with all your title service needs! Call now or fill out the form below to begin with us!
In Jackson, Colorado we have been helping people to research their properties for a long time, and we have a lot of very happy customers. Being able to help people is a great thing, and it is something that we really enjoy; when we hand over a packet of documents we know that we have provided the most accurate and complete data that is available, and we know it is going to make our client's lives that much better.
Give us a try!  Orders can be sent via email, fax, or through our website. 
 
If you'd like a list of our current pricing and coverage, along with a W-9 and E&O, please fill out the form below (you should at least have it for a backup).