Pueblo, Colorado Title Search
Doc Hunters performs title research, document retrieval and recordings in all US counties and that we can be a one-stop shop for all of your research needs.  

In the field of title research there are certain qualities which are expected and which, if they are present, mark you out from your competitors, and we know that we have these in spades. Our highly trained and experienced researchers really enjoy their work, and this enthusiasm helps them to be more efficient and expedient, and to get your accurately compiled documents ready for you even quicker.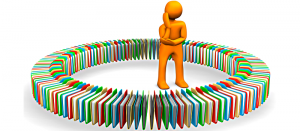 Pueblo, Colorado Title Search can navigate the document retrieval maze for you! Call now or fill out the form below to get started on your search!
We welcome projects or individual orders no matter how difficult or remote.  We are very experienced at getting orders done in the toughest counties, and speed of service is one of our top priorities!
Give us a try!  Orders can be sent via email, fax, or through our website. 
 
If you'd like a list of our current pricing and coverage, along with a W-9 and E&O, please fill out the form below (you should at least have it for a backup).