Hancock, Illinois Title Search
Mortgages, liens, deeds, whatever kind of document is associated with a property – we will find it. Our nationwide resources mean that we have a skillful team of researchers in our offices and vendors on the ground who can do whatever kind of in-depth Title Search you need. No stone will be left unturned when it comes to hunting down each and every document, and you can have full confidence in the abstract that we provide for you.
We have years of experience, and our highly trained team really enjoy their work. We know that each and every search can provide a unique challenge, and we have the resources to be able to meet that challenge, and give you exactly what you need.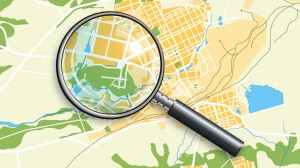 Hancock, Illinois Title Searches are easy if you know local record property annexes – and we do! Call now or fill out the form below to see how we can help you!
We welcome projects or individual orders no matter how difficult or remote.  We are very experienced at getting orders done in the toughest counties, and speed of service is one of our top priorities!
Give us a try!  Orders can be sent via email, fax, or through our website. 
 
If you'd like a list of our current pricing and coverage, along with a W-9 and E&O, please fill out the form below (you should at least have it for a backup).