Carroll, Maryland Title Search
We work with clients who sometimes require a lot of documents to be searched for, and we also work with clients who require smaller numbers of documents – whatever size job you bring us will be met with the same dedication and hard work. We deliver each and every project on time  and with every document accurately and painstakingly researched. You can be confident that we will deliver your order by the specified time, and it will be exactly what you asked for.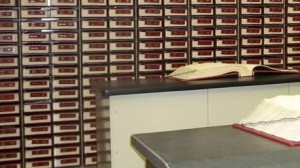 Carroll, Maryland Title Searches are easy if you know local record property annexes – and we do! Call now or fill out the form below to see how we can help you!
If you are in Carroll, Maryland and you are involved in the sale or purchasing of property and you need document searches, you should contact us immediately. We know that we can help you, and having us on your team will make a difference.
We have been doing this for many years, and our expertise and experience are easy to see. We know that our clients appreciate working with a company that knows what is needed and wanted, and delivers that for them every time. If you want the best service and the best results for your document searches, then Doc Hunters is the company for you.