Wicomico, Maryland Title Search
We are a Nationwide Title Research and Vendor Management Company providing title research, document retrieval, and recordings in every county in the US. 
Our Vendor Management Department works with thousands of on the ground abstractors nationwide while our In-House Research Department is dialed into every county resource both online and by direct county access.  
We work with Top Title Companies, Lenders, and Law Firms to provide a one-stop shop for all of your title research needs.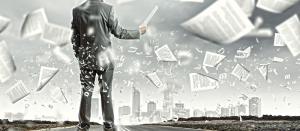 Wicomico, Maryland Title Search services consistently provides great results for our clients! Call now or fill out the form below to learn more!
Our live answering Customer Service has a no 'voice-jail' policy for all clients and including extended office hours to cover all time zones.  
Orders can be sent via email, fax, or through our website, which gives any client the ability to communicate with us, regardless of their format requirements. Status can be checked by email, phone, or web as well, and with web access you can even view and print documents from the search for up to 6 months after they are completed! 
The proof is in the pudding, if you have any title research or vendor management needs, please give us a call.