Eureka, Nevada Title Search
Do you want to know what a title research company does? Well, simply, a title research company finds and produces the individual title for any given property that is being sold or purchased for the respective parties involved. That is really our purpose. What makes us valuable though is that most property titles are not readily available for public access and more often than not an individual would have to submit a request for a title and deed and that can take months to be granted and obtained. This waiting game is annoying for everyone and a great way to avoid it entirely is to use a title research company.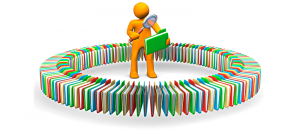 Eureka, Nevada Title Search services – your best choice for document retrieval! Call now or fill out the form below for more information!
When you are ready to commit to purchasing a property and do not want to be dependent on everyone else to close the deal, then we are here with a great solution for you at Doc Hunters. Our staff will complete your order requests in a shorter time frame than you would otherwise have to wait, and you will be able to close on your deal much sooner than you might otherwise, all conditions permitting of course. All you need to do is submit your information requests, and we will be happy to help.