Title Search in Monmouth County, New Jersey
You're a week away from closing that title.. but there's a snag. There was a broken deed chain in the title search you had done! What do you do now?  Unfortunately, this is a story that happens all too often when unseasoned searchers are out there pulling your documents. Here at Doc Hunters, we understand your frustration in these situations and your desire for a quick, clean and complete report.
Whether its for a title search in Monmouth County, or elsewhere in the Garden State, the professionals at Doc Hunters are trained with the utmost precision when it comes to dealing with property research. Our skill in the records room are bar none —  and so rest assured, never again will there be a missing link in that chain.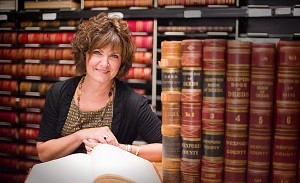 Have work you need done in Monmouth County? Call now or fill out the form below!
You need to know that the company you are dealing with is reliable, and you need to have confidence in the documents that you are provided with – with Doc Hunters, a company that has been doing this for many years, you have just that. We are experts in both researching the documents you need and in presenting them in the way that is best going to facilitate a smooth and easy sale for you.
Don't hesitate to contact us with any questions you may have regarding your title search in Monmouth County. We're always happy to help and we look forward to working with you!